Merry Christmas and happy new year
Merry Christmas and happy new year
Dear Fighters,

As most of us could not meet fighters this year, we thought it might be nice to send virtual good wishes.
So we decided to provide entirely for free for all members of MeetFighters unlimited E-Cards with different designs to send to your (wrestling) friends.
The receiver can see your E-Card in his E-Mail or browser. No account required.
–> Choose a card, add a nice line, and send it to your friend.
ChatFighters: Need some fun during the holiday season? ChatFighter launches his next Cyber-Fight-Tournament organized by the community. If you stay at home during the holiday season - like most of us - we happily invite you to have a look at it yourself and maybe consider joining.
2020 is almost over. Stay safe, be careful, and enjoy the Holidays.
Merry Christmas and a happy new year,
Admin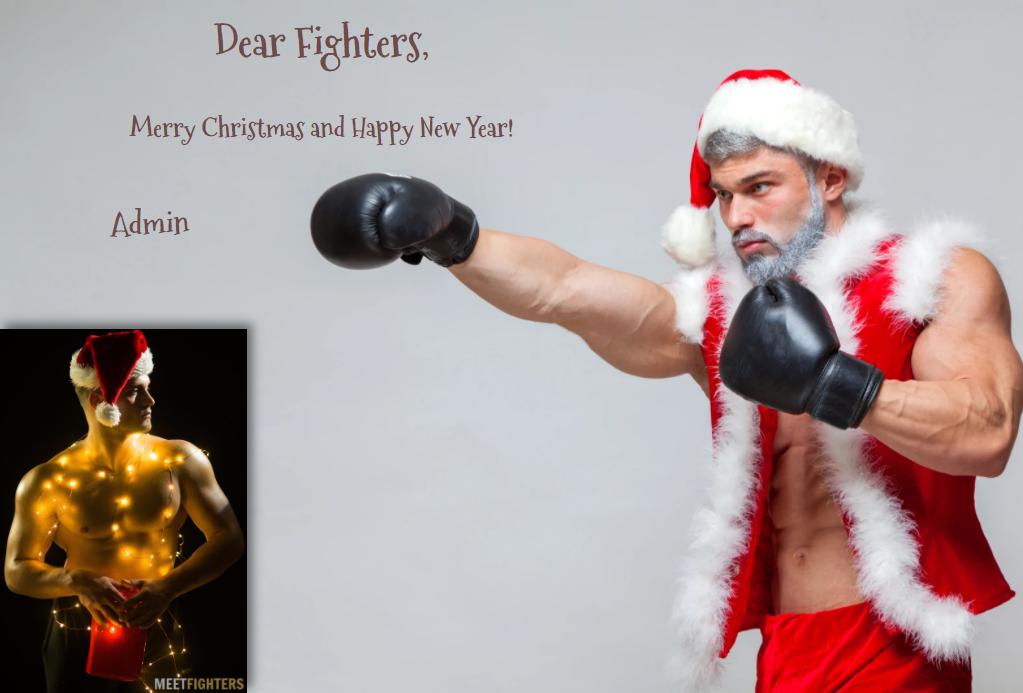 Translate