MeetFighters News
Hello Fighters,
New Interest group and forum design:
As you might have noticed, today, we have launched the new
interest group layout
. At the same time, we merged the forum and interested groups into one page. Convenient!
The functions stay the same as before. If you join an interest group, it will be displayed on your profile.
Refreshing the (10-year-old) site code for these features is also an essential step towards providing an APP.
Help your locals
When COVID19 broke out, we first donated half of your donations to the
WHO fund
for a month.
As the second step, we did quickly launched
FightersAid
, and we sent cash out to a few small Clubs and individuals.
The final stage is that for this month, we stop accepting donations entirely. We want to encourage you to directly support any local business or charity!
Why not go to your small gym around the corner, buy a yearly pass, but then don't visit. - You can still visit the gym if you like, perhaps when it is safe, but regardless you help this small business to survive during a crazy time.
To make up for this, we are opening all donor perks to everyone - (almost) no strings attached.
Requirement: Your account must be 30 days or older. (To donate also required that your account was 30 days old)
To not crash our server, we have to limit video viewing to one video per 10min. (Sorry, but we have not the capacity of a streaming platform like YouTube. And to many video requests could slow down the site too much. - In saying that, we will monitor the situation, and might move the Videos to a CDN on the weekend.) If that happens, we remove the 10min limit.
For members who already had an active donation status:
You will receive a bonus month on top of your paid donator status.
You are not limited to one video per 10min
This stage will last for 30 days. Unless we decide to extend it. :)
Match requests
We will not open match requests for the next 30 days. What happens after that is not clear yet. But the chances are high that it might start again shortly after.
Stay safe and stay healthy,
Admin
Translate
Hi Fighters,
In our first news about COVID-19 we talked about forwarding 50% of all donations to WHO COVID-19 Solidarity Response Fund. A few weeks later, the transaction is done. It was a great way to help quickly. Today we start something new: 50% of all donations from the middle of April until the middle of June will be donated for our new project: FightersAid.
FightersAid meant to help small fighting-related communities or individuals. These can apply to the form and ask for direct financial help. Like this forum post demonstrates, I feel they are a lot of smaller clubs who currently struggle hard because of the COVID-19 outbreak.
If you know any local fighting or training related club or a small local gym that needs help, you can forward them to us:
https://www.meetfighters.com/aid
Disclaimer: For personal reasons, I won't aid: Video production companies or escorts, please respect these decisions. Local clubs that also support the young generation of the next fighters are slightly preferred.
In case some money is left, it will go to the WHO COVID-19 fund again.
Please spread the word if you know someone who can use this aid.
Small site adjustments to follow up on FightersAid:
We allow any kind of advertising in our dedicated sub-forum. Same disclaimer, no video-production companies, and escorts. Sharing links is allowed, no spamming.
Other site improvements
New Chat function went online to handle our chat what got busier in the past weeks and raised the reports coming out of it. To counteract them, for a few days chat room owners are online now to help the self-regulation of our chat rooms.
And as always,
Stay healthy and try to stay fit!
Admin
Translate
Hello Fighters,
We are opening up a new page, "Meetup". This page will merge what were previously the "Match Request" and "Events" pages. I think our Events page was underrepresented and hard to find. After the virus outbreak, the new Meetup page will receive a few more features to help you Meet Fighters.
Starting today, you can submit events for online meetings such as Zoom, WhatsApp, Skype... Like real events, they will have a start date, and members need to join the event to be able to receive the link. The link provided from the event organizer will then be shared with event participants 24 hours before the event starts.
During the covid19 outbreak "Match request" and "real world events" stay disabled as mentioned in our previous News post.
Speaking of online events, if you can't wait until the end of the pandemic to satisfy your wrestling needs, checkout our brother site, ChatFighters.com!
Stay active and stay healthy,
The MeetFighters Team
Translate
Hello Fighters,
As you may have read in our previous blog posts, we no longer recommend meetings of any sort while there is a pandemic out there. Doing so would be irresponsible and exacerbate a situation that is bad enough already. How long this will last, we cannot tell, but estimates tell us that we need to move forward. We asked you what you wanted most from us in these difficult times of isolation, and the overwhelming majority of you said you wanted food'.
So starting today and lasting until the end of the pandemic, as so declared by the World Health Organization, MeetFighters will be repurposed and rebranded as EatFighters. We will bring you Recipes (Check out our new "Recipes" section in the site menu). Our videos page will feature cooking shows and we will let you share you the latest tricks of the Kitchen in our very own news blog.
We are contracting Jamie Oliver to bring you the best equipment and are working on a deal with Amazon to get our members discounts on newly purchased cooking products. Whole Foods has already signed an exclusive EatFighters contract.
Important!
We have extended our Terms of Service with one additional point. By continuing to use the site you are implicitly accepting this:
We understand that change is hard, but in the name of the entire EatFighters team let us wish you: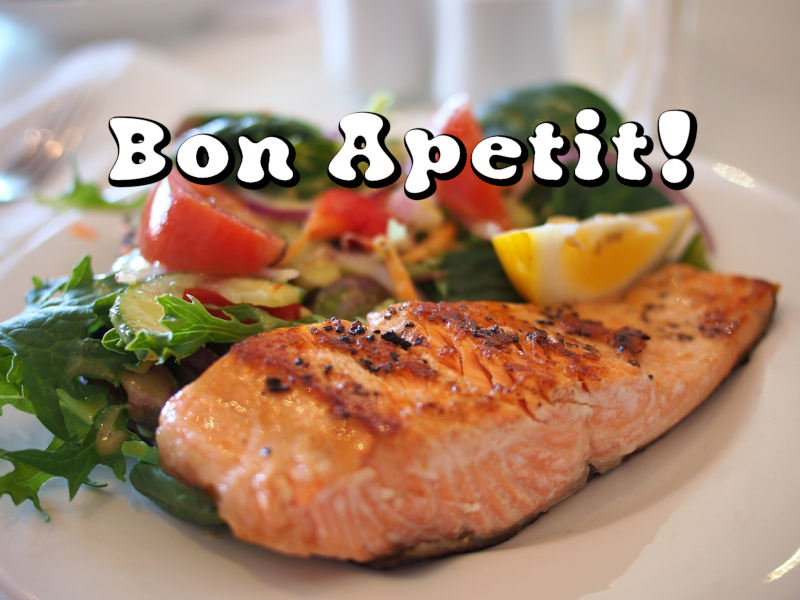 Remember guys: it's always fun to go cook to cook and NO FOOD FIGHTING.
Best regards,
Chef (previously known as Admin)
Translate
Hello Fighters,
Some bad news
In our previous blog post we updated that the "Match request" and "Events page" are temporarily disabled.
New profile badge
The idea came up to add a badge to indicate your cooperation with the world's effort and
will not meet
other fighters. But also to create some solidarity between all of us who are currently trapped home.
To add this badge to your profile,
edit your profile
and tick the appropriate checkbox at the bottom of the page

I stay at home to fight the virus!
Online training?
We are throwing this idea out there, for your consideration and feedback.
As we are all trapped at home, a lot of us are missing the gym or training (not to mention the actual fights!). The barbells we bought a couple of years ago are covered in dust in the corner as we are binge watching whatever Netflix is serving today.
To break this cycle, give our life a bit of structure, and stay fit and healthy, maybe we can help each other as a community. The idea is that, through some online streaming platform, someone (hopefully from our ranks) would hold online trainings for the rest of us to join and participate in. We could do this twice a day to cover time zones.
We do have a few personal trainers on MeetFighters and also members who are more than capable of leading a one-hour workout. So our questions to you, dear members, are:
Would YOU be willing to lead an online MeetFighters workout? (You can drop a line here, or open a support ticket to get in contact with me).
Would you be interested in participating in such an online-community-workout session?
Next step:
Based on your feedback, and if we find a willing trainer. I want to start rather soon, the first online session, at the beginning of a closed audience (verified members or donors). Let's see how it goes, how many join, and move forward from there.
---
[UPDATE 24th March 2020]:
Message from NBA:

Message from the FIFA:

And for the really tough guys, a half-hour Q&A from WHO:

Stay healthy, stay fit,
The MeetFighters team
Translate